Do you run or work for a language related business?

Would you like to get more visitors, users and clients through the internet?
Netzbekannt helps you to
promote your language business online!
For: language apps, language websites, language course creators
& language schools
Benefit from having a marketing partner that knows the ins and outs of language business.

Here is why Netzbekannt should be your partner for getting more visibility, leads and clients online:
We run the most popular language learning blog in Germany Sprachheld.de.
We are the marketing partner of Expolingua, the biggest language expo in Germany.
Many of our clients are in the business of language for different markets in the world (translation agencies, language apps, language schools, etc.), no other agency has this much expertise in this field.
Gabriel Gelman, CEO of Netzbekannt is a language influencer himself with 10.000 YouTube and 10.000 Instagram subscribers.
We are well connected in the world of languages and language learning.
Do you want this for your business?
Get in touch and book a free consultation sessions at kontakt@netzbekannt.de
Check out our presentation on SEO for language businesses at Expolingua 2018:
Get in touch! Write us an e-mail to kontakt@netzbekannt.de or call at +49 30 / 12083572 to get a free consultation!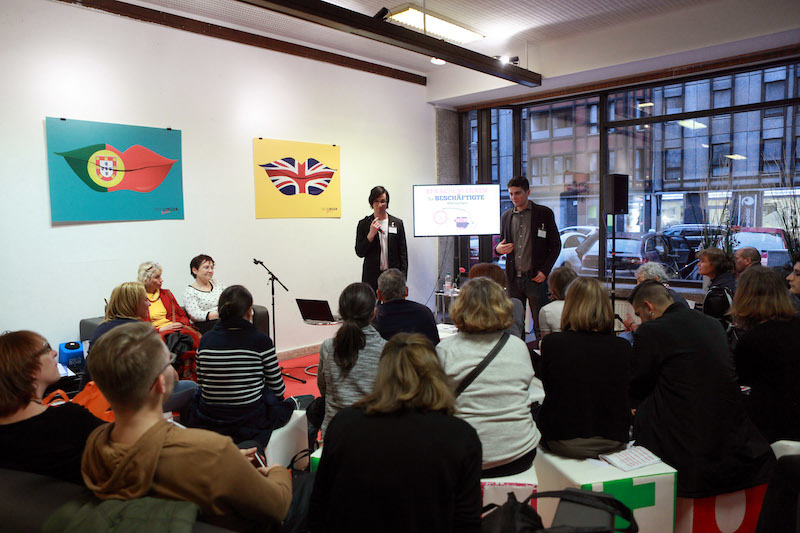 Benefit from our expertise in marketing language learning products and services and get:
more qualified website visitors and leads,
more students for your courses or trips,
more users and customers for your app,
more customers for your language learning offers, products & services.
Bottom line: More attention for you on the web, more revenue and more profit!
Get in touch with us! Write us an e-mail to kontakt@netzbekannt.de or call at +49 30 12083572 to get a free consultation!
This is what our language clients say about our work:

"This is an amazing On-Marketing company: Fast, professional, and extremely competent. E very time I have had a problem, they have solved it immediately. On top of that, they are quick to reply, easy to contact and communicate with, and they pay particular attention to details. Highly recommended! "
Luca Lampariello, Luca Lampariello Coaching
With their great expertise in the field of online marketing and their efficient and competent SEO consulting, the Netzbekannt team provided us with great support.We are already seeing the first results of our new marketing strategy – thank you very much!
Ekaterina Karipanova, EXPOLINGUA GmbH
GET IN TOUCH WITH US NOW AND LET'S TALK ABOUT THE POSSIBILITIES FOR YOUR BUSINESS (FREE CONSULTATION WITH GABRIEL GELMAN):